Chiropractor Brad Bourne D.C.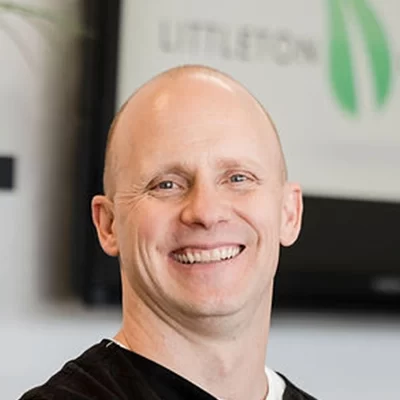 Doctor Brad Bourne is a chiropractor at Littleton Chiropractic in Littleton, CO. He was born and raised in Alberta, Canada. If you are struggling with neck or back pain, headaches or migraines, carpal tunnel, sciatica, or any other health condition please contact us today.
His grandfather was in the first graduating class from Canadian Memorial Chiropractic College. He is married to his wonderful wife Charay, who is an OR nurse in Colorado. They are blessed with 4 children that occupy most of their free time. Dr. Bourne represented Alberta Canada in Junior America's Cup Golf Championship and also played at the college level. His other interests are college basketball and spending time with his family.
---
Proven Spine and Posture Correction
The Pettibon System delivers on the promise of chiropractic: to provide health care that enables the human spine to maintain its optimal structure for normal function. The Pettibon System is a comprehensive rehabilitation program for the spine's hard and soft tissues. It uses x-rays for diagnosis, assessing progress, and proof of treatment effectiveness. It tests each patient's ability to respond to care, and trains patients in home care for faster correction.
---
Credentials
Licensed Doctor of Chiropractic in the State of Colorado
Pettibon practitioner
Magna Cum Laude graduate of Cleveland Chiropractic College, Kansas City, MO
Academic Merit Scholarship
Bachelor of Science Degree in Human Biology
OFFICE HOURS
---
Monday
8:00am - 6:00pm
---
Tuesday
8:00am - 6:00pm
---
Wednesday
7:30am - 11:00am
---
Thursday
8:00am - 6:00pm
---
Friday
7:30am - 11:00am
---
Saturday & Sunday
Closed