Chiropractor Littleton CO
Welcome to Littleton Chiropractic located in Littleton Colorado.  At Littleton Chiropractic, our Littleton chiropractors provide experienced service at an affordable price.
---
Welcome to Littleton Chiropractic
Our office is located at 8156 South Wadsworth Boulevard Unit G, Littleton CO, 80128.  We are in the same shopping center as the King Soopers on the corner of Wadsworth Boulevard and Chatfield in Littleton.
---
WHAT MAKES US UNIQUE
At Littleton Chiropractic there are no high-pressure sales.  We let our service do the talking.  The experienced care at an affordable price is what sets us apart from other clinics.  Spinal decompression, spinal adjustments, therapy, and rehab are our main focus here at Littleton Chiropractic.  Most problems that cause back pain are caused by degenerative or bulging discs. This is why spinal decompression is so imperative to our patient's care.  Spinal decompression helps relieve the pressure on the nerves, joints, and discs in the spine to help reduce inflammation.
---
COMMON CONDITIONS WE HAVE GREAT SUCCESS WITH BUT ARE NOT LIMITED TO
Whiplash Treatment
Sciatica
Neck Pain
Disc Herniation
Disc Bulge
Headaches
Low Back Pain
Numbness and Tingling
Prenatal Care
Sports Injuries
WHY I DECIDED TO BECOME A CHIROPRACTOR IN LITTLETON
I decided to become a Chiropractor in Littleton to help people get relief from back pain.  Roughly 80% of people will experience back pain at some point in their life and I want to be the one who helps them here in Littleton Colorado.  There are many options to help remedy back pain but chiropractic is the most affordable and effective.  At Littleton Chiropractic we experience what chiropractic care can do for patients that live in Littleton and the surrounding area on a daily basis.
COMMON CHIROPRACTIC MISCONCEPTIONS
Common misconceptions that people have with chiropractic care in Littleton is "once I go, I have to keep going".  We can't help every patient that walks through our door but most back problems/symptoms need time to fix.  We simply ask for a reasonable amount of time to see if our treatment helps and in most cases patients see results!
OFFICE HOURS
Monday
8:00am - 6:00pm
---
Tuesday
8:00am - 6:00pm
---
Wednesday
7:30am - 12:00pm
---
Thursday
8:00am - 6:00pm
---
Friday
7:30am - 11:00am
---
Saturday
Closed
Littleton Chiropractic
8156 South Wadsworth Boulevard Suite G
Littleton, CO 80128
(303) 346-8362
HOW TO FIND A CHIROPRACTOR IN Littleton
This guide will help you find the best chiropractic clinic in Littleton for you. When most people in Littleton decide they need a chiropractor, they end up doing a search and just picking someone at the top.
Being at the top of Google for the chiropractic search does not necessarily mean they are the best chiropractor for you. Follow the steps below to make sure you are picking the right chiropractor for you.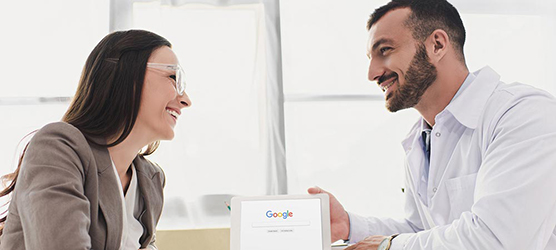 Time Needed: 5 minutes
Total Cost: USD 0.00
4 EASY STEPS TO FINDING A CHIROPRACTOR IN Littleton
Step 1: Open up a Google search
You will want to type one of the following in the search bar:
Chiropractor Littleton
Chiropractor 80128
Chiropractor near me
Best chiropractor in Littleton

Step 2: Review Their Website
The best chiropractors in Littleton put as much care into their website as they do into the rest of their office. By reviewing their website you will get a good feel for the doctor and if they are right for you.

Step 3: Check Out Their Reviews
Check out the Google Business Page of a chiropractic clinic you are thinking about visiting. It is easy for someone to say they are great, it's a different story to get other people to say great things about you.

Step 4: Give The Office A Call
Now that you have a basic understanding of what the office is about. Give them a call to make sure they fit the message that their website and GMB have been sending. You will know in a few minutes whether the office is the right one for you.

TRUSTED CHIROPRACTOR: READ OUR REVIEWS